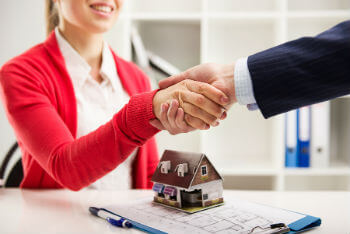 The Austin real estate market is one of the hottest markets in the country right now, and there's never been a better time to sell your home. Whether you're relocating to another city, are ready to upgrade to something a little nicer, or are thinking about downsizing to something that requires a little less work to maintain, you have a few big decisions ahead of you. Firstly, you'll need to decide if you're going to sell your home on your own or enlist the services of a professional real estate agent, because if you choose to work with an agent, they can help you answer the next major questions: how much to price your home for, and if you should buy another before selling this one.
Once your home is on the market, there are showings, negotiations, contracts, and home inspections to consider. An Engel & Völkers selling specialist will be able to help you with all of the above and more. Engel & Völkers is more than just a brokerage, they're a globally recognized real estate brand with connections across the globe. How does that influence your Austin home sale? Every agent and brokerage is held to the highest standards of performance and have the latest industry tools at their disposal to assess the true value of your home. Backed by a wealth of experience, market knowledge, and industry leading tools, Why sell with anyone else?
Selling your home doesn't have to be a daunting task. The Austin Engel & Völkers team is specially trained to be the leading experts in Austin real estate. Connect with us today to find out more about the current Austin real estate market, or learn more about how Engel & Völkers will effectively market your home for maximum exposure.
Suggested Resources & Tools For Austin Home Sellers
How To Sell Your Home In Austin, TX
1. Hire An Engel & Völkers Buying Specialist
All too often, people will try to sell their home on their own because they don't want to pay the commission to an agent to do the work for them, especially when they think that all an agent does is put a sign out front and print off some documents. Instead, they'll opt for the For Sale By Owner route, which can bring with it a hurricane of stressful issues and costly mistakes. The best thing you can do to get the most out of your sale is to hire a real estate agent. Investing in a professional will save you time, money and stress, and they're worth their weight in gold when you're faced with a tough decision.
An Engel & Völkers agent will sit down with you to discuss your priorities and determine a pricing strategy for your home. One of the biggest factors they'll need to know is how quickly you need the home to sell. They will also be able to help you with determining which, if any, renovations will have the best return-on-investment, and take care of everything on your behalf so that you can focus on your own work-life balance.
2. Renovate The Home If Necessary
If you have an older home, there are a few upgrades you can do which will greatly improve the home's value. First, have a professional inspection done to make sure that everything in the home is safe so that you're not surprised by anything when a buyer performs their own home inspection. Your Engel & Völkers agent will be able to help you determine which upgrades could be worth doing and which ones you can do without.
3. Determine The Listing Price
Setting the right price for the home is one of the most important aspects of a successful sale. Setting too high of a price will turn off many buyers and will likely take a very long time to sell, while setting too low of a price will help the home sell very quickly but not return as much capital as you deserve for the property.
Find out how much your home is worth in the current market with a free, no obligation market analysis. Home values can drastically change yearly and even monthly in some markets, so what your home was worth, 5, 10, and 15 years ago will be drastically different than what it's worth now. Set your sale up for success when working with an Engel & Völkers agent.
4. Effectively Market Your Home Where It Counts
It's one thing to say you're selling your home, but doing it is another. The best way to elevate your sale so that it's status changes from 'For Sale' to 'Sold' in a timely manner is to leverage your listing through modern marketing. In today's market, that means getting your listings to the MLS® is a must. The Multiple Listing Service is the real estate industry's best tool for sharing listings amongst agents and prospective buyers.
You'll also need to ensure that the home is ready to view when a buyer comes along, so part of effectively marketing your home is staging when a buyer is coming by for a showing. Ensure every room is clean and clutter is packed away. Be prepared for them to view every room, nook, and cranny, so stuffing everything in a closet isn't going to work in your favor. Your agent will also be able to give you some tips to staging your home so that it shines during a showing.
5. Negotiate The Purchase Price
If a buyer is enthralled with your home, they'll be quick to put in an offer. It's not uncommon for a competitively priced home to garner several offers and even sell for more than the original listing price. It's entirely up to you and your agent whether you want to accept or reject the offer, and this is where a good real estate agents is extremely valuable. They'll work on your behalf to negotiate a fair market price with the buyer along with other contingencies.
After agreeing to a price, there will be a tentative agreement in place with some stipulations, which often will include a home inspection. At this point, if you haven't already had an inspection done and taken necessary actions to repair the major fixes, be prepared for the inspection to turn up a few unexpected items that you may need to address before the final papers can be signed.
6. Finalize The Sale
At this stage, both parties agree to the terms and conditions of the sale and the paperwork is ready to be signed and keys handed over. Your Engel & Völkers agent will gladly help you through the entire closing process to ensure all of the closing costs are paid, legal documents are properly filled out and signed, and can even recommend further assistance for cleaners, movers, and other professional services should you need them during your transition out of the home.
If you're moving to a new home in Austin, the Engel & Völkers team would be thrilled to represent you again. If you're moving away from the city, they'd be happy to connect you with another Engel & Völkers team to help you with your next home purchase, wherever your life takes you. Contact the Austin Engel & Völkers team today online or by phone at 512.328.3939.